Accor hotels
AccorHotels is one of the world's leading hotel operators with over 4,100 hotels in 104 countries and more than 190,000 employees worldwide. In Australia we have over 200 hotels and over 10,000 employees including 550 whom identify as Aboriginal & Torres Strait Islander Peoples. Since 2001, AccorHotels has been empowering Indigenous success through real training and career opportunities in all departments within our hotels – Food & Beverage, Front Office, Housekeeping, Maintenance and Corporate Offices. AccorHotels offers both direct employment and our signature 5 day practical Indigenous Employment Program which ensures candidates are prepared to step into a role immediately on completion and has placed over 1000 candidates into careers since 2011. Our team of Indigenous employment experts are here to inspire, mentor and build real careers for our Aboriginal & Torres Strait Islander communities and are located in Brisbane, Sydney and Adelaide with responsibility for outcomes nationally alongside our hotel teams. Our mission in 2018 and beyond is to continue to provide employment outcomes for the community whilst developing our high performing Aboriginal & Torres Strait Islander colleagues into supervisory and leadership roles across the nation. Know more...
Lendlease
Since 2011, Lendlease has been investing in a Reconciliation Action Plan (RAP) and RAP Partnerships to acknowledge and celebrate the proud heritage of Australia's first people, and promote opportunities for career development, sustainable business growth, and economic participation of Aboriginal and Torres Strait Islander people. Our partnership with the Johnathan Thurston Academy is a real example of the Lendlease RAP in action. Know more...
Johnson Controls
The future is being built today, and Johnson Controls is making that future more productive, more secure and more sustainable. We create intelligent buildings, efficient energy solutions and integrated infrastructure that work seamlessly together to deliver on the promise of smart cities and communities. At its core, that promise is about delivering innovation that make people's lives – and the world – better. Johnson Controls is a global diversified technology and multi industrial leader serving a wide range of customers in more than 150 countries. Our commitment to sustainability dates back to our roots in 1885, with the invention of the first electric room thermostat. We are committed to helping our customers win everywhere, every day and creating greater value for all of our stakeholders through our strategic focus on buildings. Know more...
Field Mining Services
Field Mining Services (FMS) is a maintenance industry leaderincorporating CQ Field Mining Services, WA Field Mining Services and PNG Field Mining Services in supporting the Australian and Pacific region's mining and gas industries. The companies have grownsince 2006 to form Field Mining Services, providing specialist services in mobile and fixed plant maintenance in Queensland, Western Australia and Papua New Guinea. We have full quality assurance and safety and environmental certifications and can supply a highly qualified and expert team to our clients, including rapid response crews, project managers, asset management and engineering support. FMS has over 220 mobile trade specialists that deliver quality work safely at various sites across Australia and Papua New Guinea, and full welding and fabrication workshops and facilities. The company can partner with clients for design and engineering development in its fully equipped workshop or on site as required. These uniquely enable FMS to be an employer of choice, offeringjunior and adult apprentices and employees hands-on training and development, mentoring and quality management in their employment. Just some of the jobs we offer include boilermaking, diesel fitting, electrical and trades, and mechanical fitting. FMS is committed to ensuring that our apprentices and team members gain the skills, knowledge, training and support they need to succeed. We offer excellent opportunities to indigenous young people seeking a rewarding career in our industry. Know more...
Vivid Property Services
Vivid Indigenous Services' key focus is to provide outstanding cleaning and maintenance services to their customers and increase Indigenous employment and business ownership through its contracted services in both metropolitan and regional Australia. Formed as a partnership between The Gaimaragal Group and Vivid Property Services with a shared vision to help achieve economic independence for Indigenous Australians.  Know more...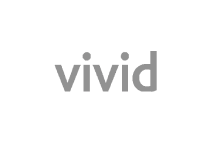 KLN Group
KLN is a national electrical contracting business, operating for over 40 years in Australia and in Queensland since 2004. Our Townsville office has more than 30 highly trained staff and we work closely with industry leaders including TeqNq in Townsville.Our company focus is on providing comprehensive electrical and technology services to the construction and services sector. One of our key priorities is to train and employ young local indigenous people to gain the skills, expertise and experience to join our industry and eventually lead their own businesses. Managing Director Brett Nicholson said the company's vision is more than words to everyone on his team. "We work across six Australian States and we are committed to being innovative, effective and finding solutions in all that we do and our team often goes the little extra that really matters in business; that includes in finding the best people to add to our team and offering them the best training and support to grow their skills," Brett said. "We are very proud to have initiatives in place to encourage indigenous employment and to support young people seeking the skills and team environment to help them complete their trade and get ahead," he said. "We are really excited to be joining in the JTEmployIndigenous program and we share the values and objectives of the forward-thinking JT Academy to foster young people in the ways they need support. If you are out there and keen to work in electrical, energy, technology or security and smart systems services and maintenance, we want to hear from you!" Know more...